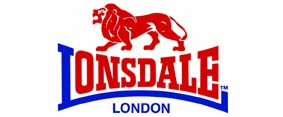 The Sport Collective has teamed up with iconic British fight brand Lonsdale to offer TSC website readers and podcast listeners the chance to win four tickets to the latest in the Prizefighter Series of boxing events - Light-Welterweights II promoted by Matchroom Sport.
Prizefighter Light-Welterweights II will be screened live on Sky Sports and involves eight boxers competing to win on the one night. The event will take place at The Civic Hall in Wolverhampton on Saturday 11 February and is already SOLD OUT.
The lucky winner will see a mix of talented boxers competing, while there will also be two 'Prizefighter Prospect' fights on the card that night including middleweight Ryan Aston and welterweight Tommy Ghent.
To be in with a chance of winning, let us know which British fighter you are most looking forward to seeing in the ring during 2012 and why. The most convincing email will win four prized tickets.
Please email [email protected] by Wednesday February 8th with "Competition" in Subject line.
All boxers taking part will be wearing golden Lonsdale gloves, as part of Lonsdale's ongoing sponsorship of the Series. For further information on Lonsdale head to www.lonsdale.com